Pelvic, Vulval and Pregnancy-Related Varicose Veins
Pregnancy-related varicose veins often appear in the vulval or gluteal region and can extend down the inner thigh and lower leg. The extra pressure a growing baby places on the veins around the ovaries, uterus, and vagina can cause venous insufficiency. Pregnancy-related varicose veins can appear during or following pregnancy.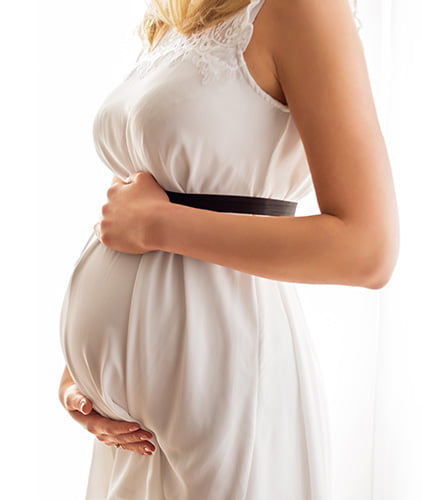 What is Pelvic Congestion Syndrome?
Pelvic congestion syndrome (or pelvic vein incompetence) can occur in women who have had two or more pregnancies. It presents with pelvic varicose veins plus symptoms like heaviness and aching in the pelvis: after intercourse, with periods, and in the lead up to periods. Occasionally, patients may describe urinary symptoms such as incontinence or frequency of urination, and bowel symptoms such as bloating and constipation.
Pelvic varicose veins can occur in 2-7% of pregnancies and affect up to 80% of women who have had at least two pregnancies. It is extremely important to diagnose this condition as it can lead to recurrence following any vein treatment.
When should you seek treatment?
We recommend varicose veins are treated between pregnancies as treatment during pregnancy is often not as effective as it is after the baby is delivered and pressure on the vein has been relieved. It is also best treated after your baby is born to avoid complications during pregnancy such as deep or superficial vein clots, swelling, pain, and leg rashes. Varicose veins in the pelvis and legs should be treated before the next pregnancy to avoid deterioration with subsequent pregnancies.
How do phlebologists classify the severity of venous disease?
In the past it has been tricky for phlebologists and health professionals to define vein disorders because of the range and severity of symptoms. By creating the CEAP venous disease classification system, discussion of conditions and treatments is standardised across the world. Read more about the CEAP classification system.
How we treat Pelvic, Vulval and Pregnancy-Related Varicose Veins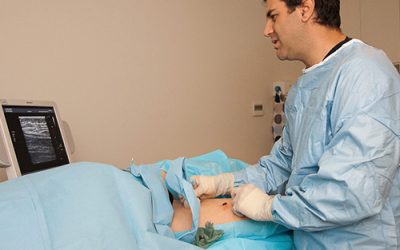 Under ultrasound guidance, a laser fibre is placed into the abnormal vein through a tiny incision. When the laser is activated and the fibre is slowly removed, this produces a reaction in the vein wall along the treated section, resulting in collapse and sclerosis of the vein wall with minimal discomfort.
read more
Your vein surgeon will choose the treatment that perfectly suits your veins.
Patient Transformations
Before & After
Medicare Rebate & Costs
The cost of treating varicose veins depends on severity of the veins as well as which treatment is used. We discuss these costs in detail at your initial consultation.
---
A Medicare rebate is claimable on all varicose vein procedures, except the most superficial spider veins.

Schedule an Appointment
Call 03 9662 1863 or send us a message and we will contact you
Our friendly staff will discuss all important aspects of your initial appointment and what you can expect.