Ambulatory Phlebectomy
Ambulatory Phlebectomy is the surgical removal of visible varicose veins, through keyhole incision.
The procedure eliminates varicose veins through a series of small punctures (as tiny as 1mm) made in the skin adjacent to the vein. The varicose vein is then removed in small segments. The veins are detected both visually and through the use of Doppler ultrasound.
Ambulatory phlebectomy is performed on an outpatient basis under local anaesthesia. The procedure can be performed in just a few minutes depending on the location and amount of varicose veins.
Recovery is relatively quick with patients returning to work the day following the procedure. Ambulatory phlebectomy is often performed in conjunction with sclerotherapy.
Watch the Ambulatory Phlebectomy in Action
What does Ambulatory Phlebectomy treat?
Pregnancy-related varicose veins often appear in the vulval or gluteal region and can extend down the inner thigh and lower leg.
read more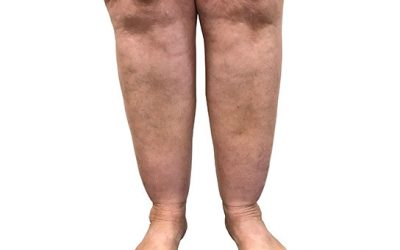 Lipoedema is a chronic progressive condition characterised by the abnormal and excessive accumulation of the fatty tissue, generally in the lower legs and thighs.
read more
Your vein surgeon will choose the treatment that perfectly suits your veins.
Medicare Rebate & Costs
The cost of treating varicose veins depends on severity of the veins as well as which treatment is used. We discuss these costs in detail at your initial consultation.
---
A Medicare rebate is claimable on all varicose vein procedures, except the most superficial spider veins.

Schedule an Appointment
Call 03 9662 1863 or send us a message and we will contact you
Our friendly staff will discuss all important aspects of your initial appointment and what you can expect.