Information for New Patients
Your first port of call will be our helpful reception staff, who will discuss all the important aspects of your initial consultation and will send out an information pack which contains the following:
An information brochure
A patient questionnaire, which must be completed at home and brought in with you at the initial consultation;
An outline of the fee structure for the initial consultation;
Car parking Instructions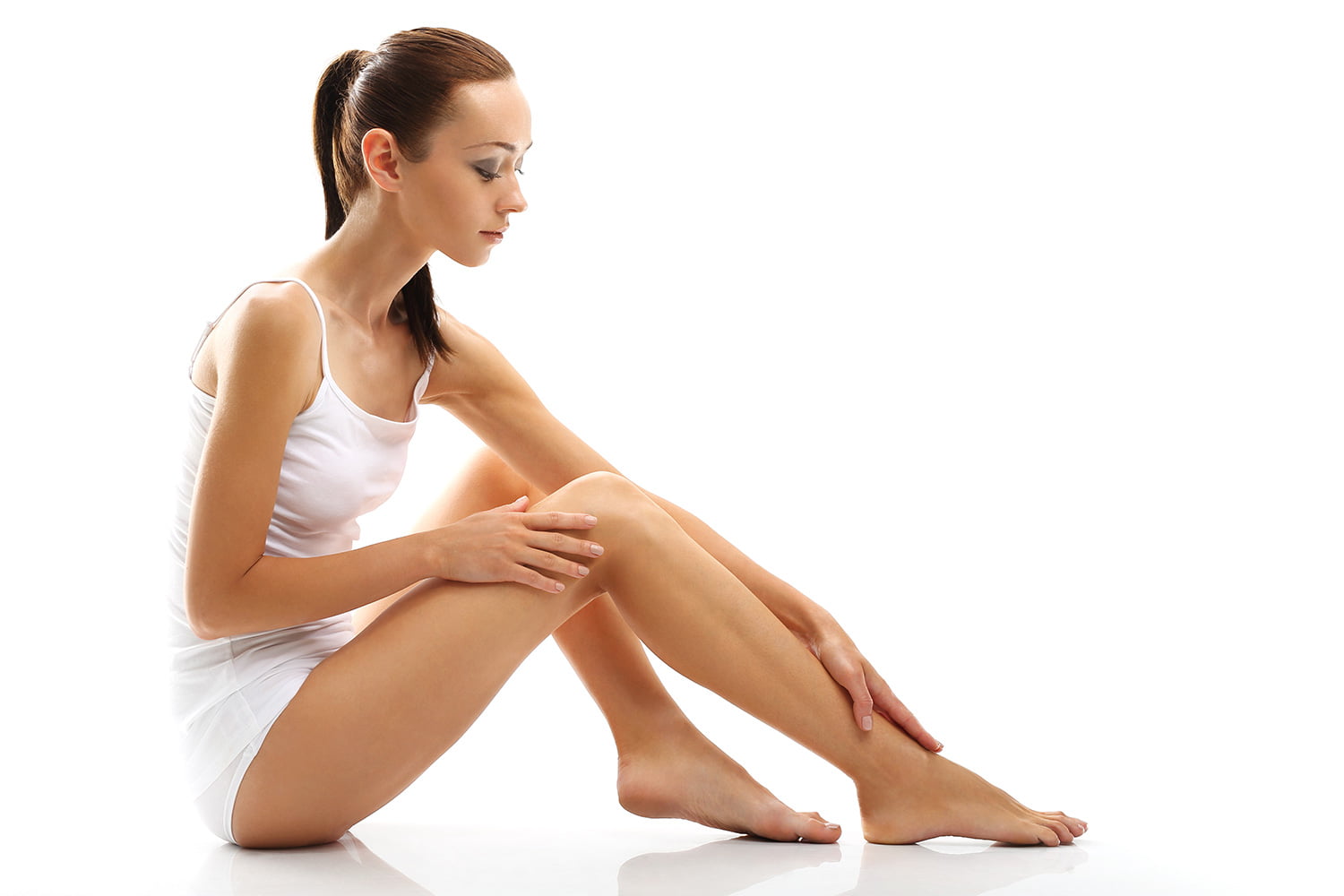 The first visit – what happens at the first consultation?
The Initial Consultation is divided into two sections:
Comprehensive Consultation
The doctor will assess your medical history and perform a thorough physical examination with close attention to your areas of concern. Clinical photographs of the areas of concern will be obtained for your medical file.
Clinical examination alone may be insufficient, so patients will also require a specialised ultrasound scan on the legs – that is step 2.
Duplex Ultrasound Examination
This very detailed "Duplex Ultrasound" examination will be performed by the Phlebologist or our experienced Vascular Sonographer. It usually takes 30-45 minutes and will outline all the abnormal veins in the affected leg(s).
Duplex Ultrasound is widely used in various medical fields such as in obstetrics and breast cancer screening. It utilises sound waves to indicate the presence of any underlying venous abnormalities.
Once all the information is collected your treating doctor will explain the findings along with the required treatment protocol. A complete discussion regarding possible complications will also be provided. A comprehensive information document will be discussed and provided for your reference.
There will be adequate time allocated for any questions or queries. Finally, an itemised costing for the proposed treatment plan will be discussed with you.
Frequently Asked Questions about Your First Visit
Does the injection procedure hurt?
The amount of discomfort felt will vary with the individual. The needles used are extremely fine (similar to acupuncture needles) and many are hardly felt at all. The injected solution can sting slightly for short periods of time. If EVLA is used, then minimal discomfort is experienced as it is performed under local anaesthetic.
Does the vein treatment interfere with my work or home duties?
This is a walk-in, walk-out procedure. Most treatments take about 30 minutes to perform. Following treatment, your daily routine should not be disrupted, normal duties can be resumed.
What if I do not treat my varicose veins?
Vein disease is progressive which if left untreated is likely to become worse with time. Increasing symptoms that can occur with untreated varicose veins include leg tiredness, heaviness, aching, throbbing, restlessness, tingling, itching, numbness and swelling. More serious complications such as phlebitis, blood clots, dermatitis and vein ulcers can develop if varicose veins are left untreated.
Do I need these veins?
Varicose veins and spider veins are NOT functional. Once veins become abnormal, our body finds alternative pathways with healthy veins to carry blood. You can never run out of veins. Varicose veins are not missed by the circulation. In fact, it improves without them.
Will the treated veins come back?
Treated correctly the veins will not come back, as the body has absorbed them. New veins however, may appear with time. How quickly and how many appear, depends on whether you have inherited veins that are more likely to deteriorate. Other factors such as starting the pill, becoming pregnant or occupations with prolonged standing, can affect the development of abnormal veins.
What about topical skin lasers for spider vein treatment?
Despite the proven usefulness in the treatment of large varicose veins using EVLA, the treatment of leg veins by laser light to the skin has thus far been disappointing. Currently available lasers can be very useful in treating the tiny cosmetic facial veins, but have been significantly less effective on leg veins when compared to expert sclerotherapy. Also, topical laser therapy is far from painless.
Should I wait until I have completed my family?
Becoming pregnant with existing varicose veins will only lead to the veins becoming significantly worse as the pregnancy develops. Phlebologists agree that treatment for varicose veins is best performed before or between pregnancies.
What are the costs of treatment?
The expected cost for treatment varies between individuals and will be provided in writing following your assessment. Rebate is claimable through Medicare except for the smallest spider veins. In Australia , the Medicare Safety Net reimburses eligible patients 80% of out of pocket for medical expenses once a threshold has been reached. Please ensure that you are registered as a family or couple for the Medicare Safety Net. Forms can be provided at your initial consultation or are available online at Medicare Australia. All payments are to be made on the day of review/treatment, by cash, eftpos, credit card or cheque. Amex and Diners cards are currently not accepted.
Payment plans are also available through MAC Credit, allowing you to begin the procedure immediately, then pay over a period of time that suits you – find out more at maccredit.com.au »
Do you offer a payment plan?
Payment plans are available through our partner 
MAC Credit
, allowing you to begin the procedure immediately, then pay over a period of time that suits you – find out more at 
maccredit.com.au »
How many treatments will I require?
Your treatment protocol , which includes the number of treatments required, will be determined at your first consultation.
What are the possible complications if I do not have any treatments?
With large varicose veins, spontaneous blood clots may develop in the superficial veins and more rarely, the deep veins. Clots in the deep veins (deep vein thrombosis or DVT), can dislodge and travel to the lungs, which can cause pulmonary embolism, a life threatening condition. Skin changes, including increased or decreased pigmentation, eczema of the skin (venous dermatitis), hardening of the skin and underlying fat (lipodermatosclerosis), and leg ulcers, may develop in the lower legs. Ulcers may become weepy, infected and painful and take longer to heal.
What is the significance of me taking the oral contraceptive pill or hormone replacement therapy (HRT)?
Oral contraception and hormone replacement therapy-both oestrogen and progestogen have been implicated in increasing the risk of thrombosis whether you have a vein treatment of not. Taking the low dose contraceptive pill or HRT increases the risk of deep vein thrombosis 3 fold as compared to those not taking these products. Total correction of this increased risk requires ceasing hormone treatment for a minimum of 4 weeks. The increased risk seems to lessen the longer you have been on the medication. There is no current evidence that during sclerotherapy or EVLA treatment the taking of low dose contraceptive pill or HRT actually increases the risk of thrombosis above the already existing risk before treatment. The relative merits of ceasing or continuing hormone therapy prior to sclerotherapy and EVLA treatment will be discussed further with you.
Can I have treatment if I am pregnant or breastfeeding?
Sclerotherapy is best avoided when pregnant or breastfeeding. This is advised even though there is no current documented evidence to suggest that sclerotherapy is unsafe during pregnancy or breastfeeding. Vein treatments during pregnancy are not as effective often-producing poor results. It is recommended that sclerotherapy should be avoided if pregnancy is contemplated within the treatment course. Veins that appear during pregnancy should be treated before the next pregnancy to avoid deterioration with subsequent pregnancies.
Medicare Rebate & Costs
The cost of treating varicose veins depends on severity of the veins as well as which treatment is used. We discuss these costs in detail at your initial consultation.
---
A Medicare rebate is claimable on all varicose vein procedures, except the most superficial spider veins.

Schedule an Appointment
Call 1300 281 339 or send us a message and we will contact you
Our friendly staff will discuss all important aspects of your initial appointment and what you can expect.