About Vein Health
Vein Health Medical Clinic was established by Dr Peter Paraskevas to provide a facility for the needs of patients afflicted with venous disease. It has quickly grown into a practice that provides ALL up-to-date treatment methods for varicose veins, spider veins, lymphoedema, and leg ulcers, without the considerable pain, and scarring side-effects often associated with traditional surgery.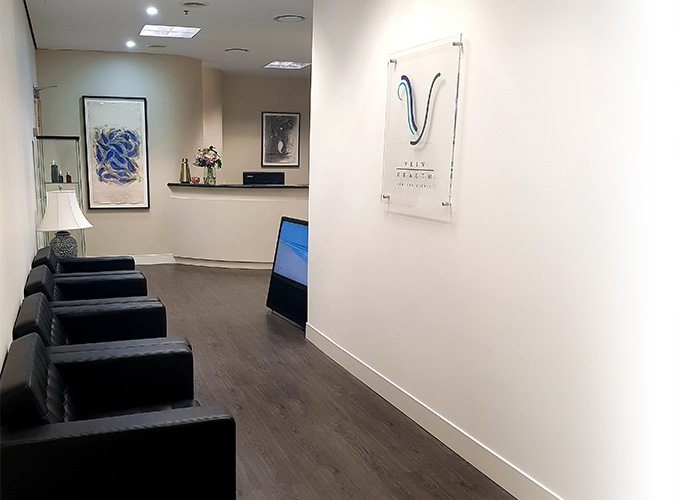 Our Approach to Vein Health
Our philosophy is to provide a comprehensive approach to vein treatment, bringing together the latest non-surgical techniques and making them available in a friendly and professional environment. The emphasis is placed not just in treating the pathological underlying sources of varicose veins and leg ulcers but in obtaining the best possible aesthetic result for the patient.
More importantly, patients who have received treatment will be reviewed regularly at future designated intervals to screen for any further abnormal vein development and treated pre-emptively to avoid the usual deterioration that occurs in neglected varicose vein disease. Patients can be assured that they can refer back to us at any time in the future to obtain advice and further treatment if required.
Meet the Vein Health team
Dr. Peter Paraskevas
Phlebologist,
Medical Director
Lisa Shrimpton
Vascular Sonographer
Katrina Koop
Clinical Assistant